Podcast: Play in new window | Download (Duration: 28:23 — 26.0MB)
Subscribe: Google Podcasts | RSS | More
This week Graeme and I take on a big topic! (excuse the pun),
You are the anaesthetic consultant on call and you are woken by your registrar at 2am who asks you to come and give them a hand with a difficult patient. They have been asked to come down to labour ward to place an epidural in a supermorbidly obese patient who has arrived and appears to be in established labour. She weighs about 190kg, and has a BMI of over 60. The team have been unable to get intravenous access and they want your help with this too. They are also having trouble measuring her blood pressure accurately because of the shape of her upper arms and she is now getting quite distressed with her pain making it difficult for them to examine her obstetrically and monitor her foetus……..
There are many difficult aspects to managing the supermorbidly obese patients. In this podcast Graeme and I discuss some practical tips / points on how to navigate the difficulties which they can present.
Super morbid obesity is defined as a BMI >50.
We hope you will find some of these tips useful if you ever have to care for these women. This is by no means a comprehensive list of tips and we would welcome any other suggestions for tips / techniques you have personally found useful – let us know in the comments below!
Practical Tips (in no particular order)
Blood pressure monitoring – cuffs on the upper arm often struggle to work – consider a standard adult cuff on the forearm or if in theatre put in an arterial line.
Ultrasound is your friend to get good reliable intravenous access. Two iv's if in theatre as they tissue easily and you want to have a back up in case one stops working halfway through surgery!
Be VERY CAREFUL with manual handling and positioning issues – use proper epidural positioning devices (not people, chairs or stools). Lots of people to carefully move them.
Ultrasound is your friend when attempting a neuraxial block!
Have the long tuohy and spinal handy.
Consider tunnelling your labour ward epidural to prevent it falling out – if you have learnt this technique.
Anticipate potential obstructive sleep apnoea & respiratory issues and be very careful with opioids and sedatives – use non sedating regional analgesia / NSAIDs etc.
General anaesthesia – fraught with danger – beware airway, ventilation (& circulation issues)! – these are not patients you want to crash off to sleep in a hurry even if our obstetric colleagues are concerned about the foetus…………Careful positioning (Oxford or Troop devices), apnoiec oxygenation during induction, videolaryngoscopy (e.g. CMAC) and the difficult airway trolley ready to go.
Helpful Illustrations:
Extra long Tuohy and spinal needles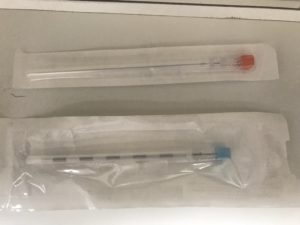 Large upper arm BP cuff – often doesn't work well.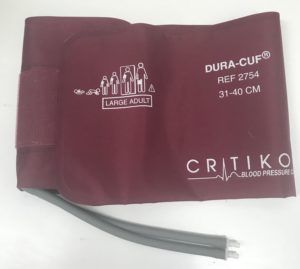 Use a standard adult BP cuff placed on the forearm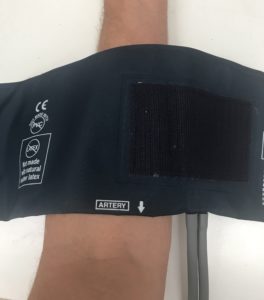 Epidural positioning device – much safer than using a chair / stool or partners legs
Ultrasound guided intravenous cannula placement – often there is a large vein in the mid forearm directly above the radius.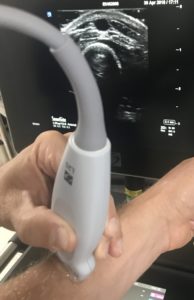 References
Tunnelling Epidural Catheters: An editorial discussing tunnelling of epidural catheters to prevent accidental catheter migration and Dr Pavy's famous 1994 article!
Tunnelling epidural catheters: a worthwhile exercise? Editorial N. Kumar W. A. Chambers

Management of supermorbidly obese parturient with two epidural technique: