Podcast: Play in new window | Download (Duration: 33:59 — 31.1MB)
Subscribe: Google Podcasts | RSS | More
(*Hypothetical case)
You are a busy gynaecologist working in a large public hospital. You are contacted by a GP on the phone about a young 19yr old patient who you operated on 3 weeks ago – she underwent a laparoscopic ovarian cystectomy. The GP tells you that he referred her to your service for investigation of intermittent pelvic pain about 5 months ago and hasn't seen her since. They inform you that today she turned up for an appointment asking to get a renewal of her Targin 20mg bd which was prescribed by the inpatient team on discharge and which she has been on for the last 3 weeks since leaving hospital. The GP is not very happy! They inform you " she still has the same pelvic pain but now I also have to manage a 19yr old who is hooked on a fairly decent dose of opioids!". They rightly point out that she was a bit depressed before they sent her to you but arguably now she is much worse than she was before and they want to know what you are going to do to help………….
What is the "opioid epidemic"? Is this just an issue for North America?
How relevant is it to us here in Australia?
As health care practitioners what has been our role in contributing to the development of this very serious crisis which is killing more young people than HIV / trauma / guns?
This week I interview Dr Sonya Ting – a consultant in anaesthesia and pain medicine. We discuss the opioid epidemic, how it evolved and what we can do as healthcare practitioners.
References
New York Times article on Purdue pharmaceutical /  

https://www.nytimes.com/2018/05/29/health/purdue-opioids-oxycontin.html

ABS statistics on drug induced deaths  

http://www.abs.gov.au/ausstats/abs@.nsf/Lookup/by%20Subject/3303.0~2016~Main%20Features~Drug%20Induced%20Deaths%20in%20Australia~6

US Department of Health and Human Services 

https://www.hhs.gov/opioids/about-the-epidemic/index.html

ANZCA / FPM Options for a Regulatory Response to Potential Misuse of Schedule 8 (S8) Opioids in Australia 

http://www.anzca.edu.au/documents/anzca-prescription-strong-(schedule-8)-opioid-use.pdf

 

https://www.sbs.com.au/news/prince-s-fatal-fentanyl-level-higher-than-any-previously-recorded-experts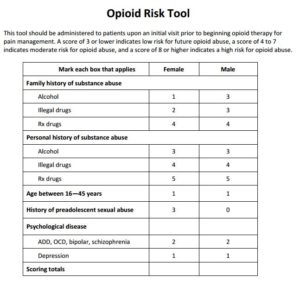 Other Great Podcast Episodes on this topic
ACCRAC (anesthesia critical care reviews and commentary) –  This is a great podcast on all manner of perioperative / anesthesia and pain medicine topics by Assistant Professor Jed Wolpaw at John Hopkins in the US. Check out these two great interviews with pain specialists discussing it from a US perspective and practical advice on what we can do. http://accrac.com/category/pain/
Monash University Perioperative Medicine Podcasts Episode:The Opioid Epidemic – a Perioperative Perspective – Dr Kerry McLaughlinhttps://www.periopmedicine.org.au/index.php/podcast-home