Podcast: Play in new window | Download (Duration: 35:58 — 32.9MB)
Subscribe: Apple Podcasts | Google Podcasts | RSS | More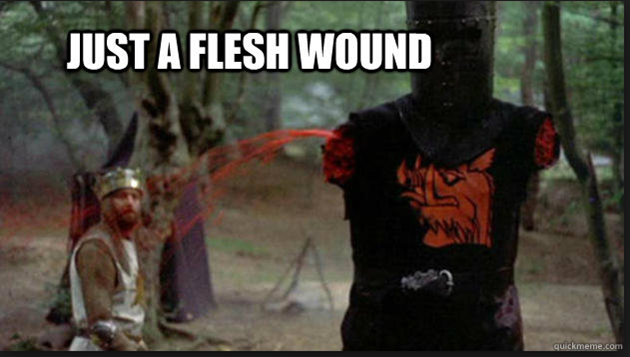 Hi everyone,
Recently Graeme and I were asked to help run a workshop here in WA for the ANZCA Emergency Response CPD programme – thanks for your help Graeme and Paras. Some of the key concepts were understanding blood products and the strategies / philosophies which have been used when deciding what to give in a major haemorrhage. We decided that this would make a great podcast discussion and so voila – here it is!
We discuss:
– massive transfusion protocols utilising empiric ratios of blood products (often heavy in FFP / plasma) versus the more targeted approach often based on rapid assessment of haemostasis using viscoelastic tests such as ROTEM / TEG.
– the four deficits in haemostasis which can develop; 1 fibrinolysis, 2 fibrinogen deficiency, 3 platelet deficiency, 4 thrombin deficiency.
-a description of the types of blood products available their pros / cons.
– why the use of large volumes of plasma probably doesn't make sense and may in fact involve some harm to patients.
– an alternative strategy for empiric therapy when rapid tests of coagulation are not available empiric treatment with tranexamic acid and fibrinogen.
Thanks for another great dicsussion Graeme!
USEFUL LINKS
LINKS
Study showing decreased massive transfusion rate in trauma after change to goal directed ROTEM therapy in Switzerland.
Anaesthesia. 2017 Nov;72(11):1317-1326. doi: 10.1111/anae.13920. Epub 2017 May 23. Change of transfusion and treatment paradigm in major trauma patients.
Before and after the introduction of ROTEM guided fibrinogen concentrate at Liverpool Womens Hospital and improved outcomes. Introduction of an algorithm for ROTEM-guided fibrinogen concentrate administration in major obstetric haemorrhage. Anaesthesia. 2015 Feb;70(2):166-75. doi: 10.1111/anae.12859. Epub 2014 Oct 7