Podcast: Play in new window | Download (Duration: 19:00 — 17.4MB)
Subscribe: Apple Podcasts | Google Podcasts | RSS | More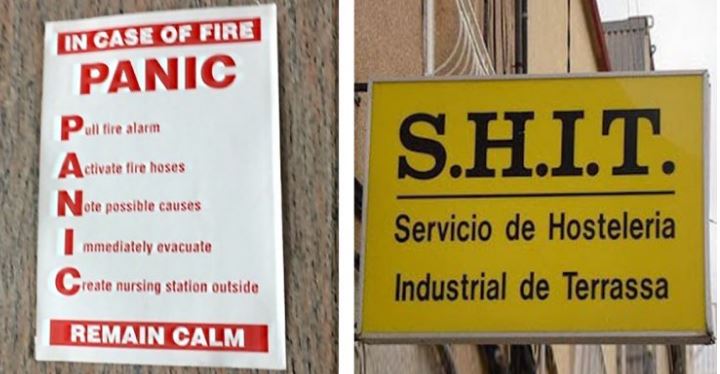 Hi everyone,
Welcome back to part 2 of our discussion on the use of abbreviations and acronyms in healthcare. We discuss the results, go through some of the more obscure ones and then have a bit of a serious discussion about the advantages but also the dangers inherent in using these for communication in healthcare.
Below are the correct answers and some "interesting" responses from the Ob / Gyn abbreviation quiz which Sneha compiled using some of the abbreviations found here in our women's hospital. If you want to have a go first – look away – and navigate back to the preceding post 060.
Correct Answers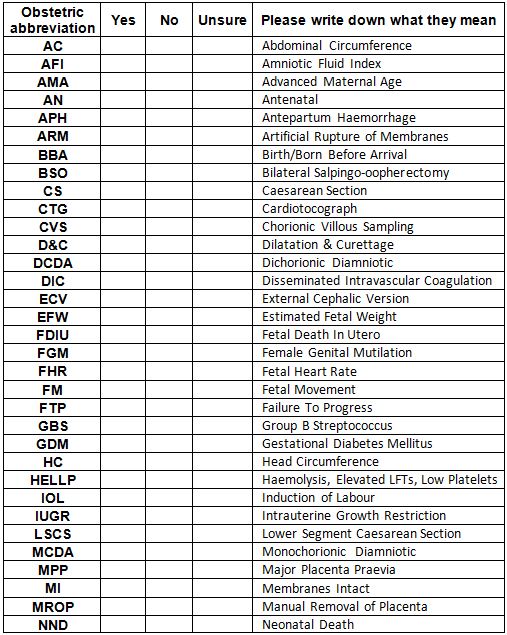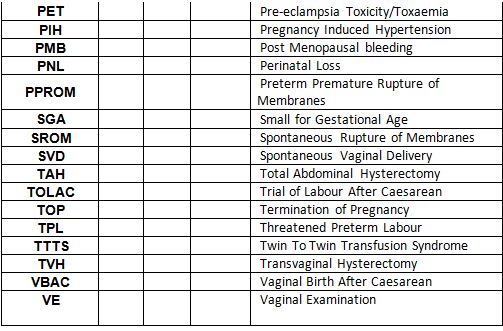 "Interesting Answers"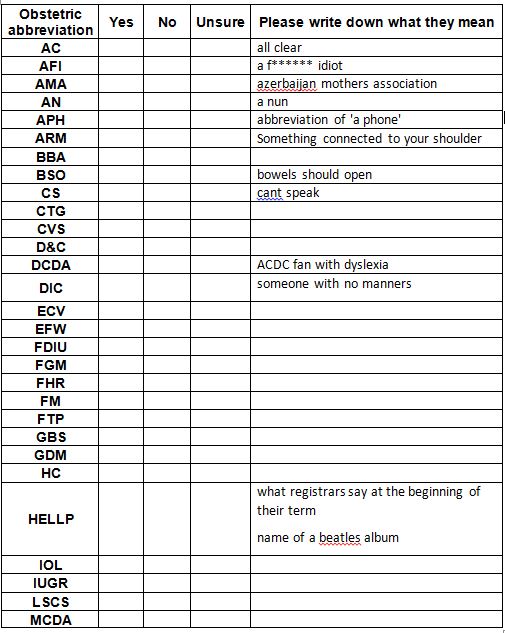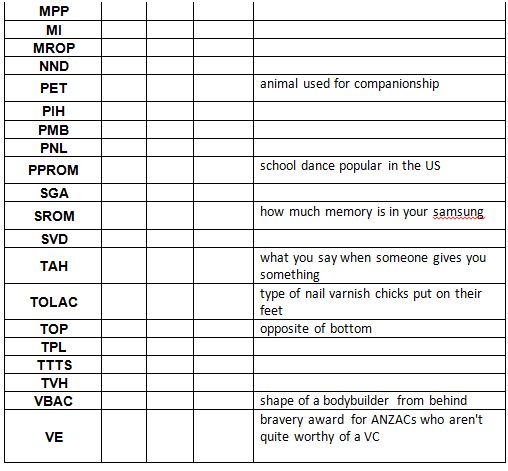 Do you have any interesting abbreviations or acronyms? Send them in!