Podcast: Play in new window | Download (Duration: 27:44 — 25.4MB)
Subscribe: Apple Podcasts | Google Podcasts | RSS | More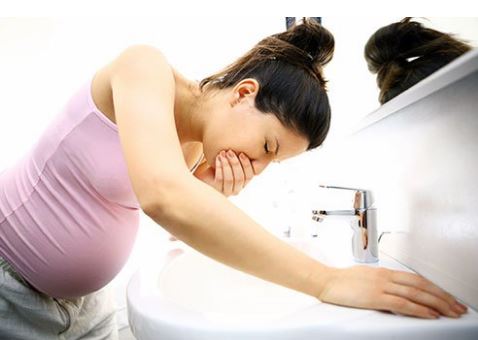 (*Hypothetical Case)
A woman is brought into your emergency dept by her husband at 14 weeks gestation. He tells you that she has been "really sick" for almost two months now. He states that they have seen their GP multiple times and have "tried almost everything". This is the second time they are presenting to your ED – they came 2 weeks ago where he recounts she was given some IV fluids and antiemetics before going home – but they were reluctant to come back because a member of staff was quite dismissive to them last time apparently she told them that if she ate ginger and sipped water she should be fine and "it all stops at 15 weeks anyway so not to worry it will be over soon".
This time he tells you that she has practically eaten nothing in the last 4 weeks and she is now having trouble getting out of bed, because of almost 4 weeks of continuous vomiting. He thinks she has probably lost at least 8-10kg since becoming pregnant. He is "super-worried" and "she is just not herself anymore – please do something".
She appears listless, drowsy and distracted when you try to question her directly, and she tells you she is thirsty, nauseated and has had enough – she even asks you as you take some bloods and place an iv whether it is permissible to get a termination for untreatable nausea.
Bloods: pH 7.58 HCO3 28, PCO2 56, Na 126, K2.3, Gluc 8, LFTs normal
Urinary Ketones +++, no glucose
How would you approach the management of this woman?
Join Graeme and I as we discuss this under appreciated & poorly understood yet potentially catastrophic condition……
USEFUL TREATMENT GUIDELINE
https://www.rcog.org.uk/globalassets/documents/guidelines/green-top-guidelines/gtg69-hyperemesis.pdf
LINKS
Profound Hypokalaemia Resulting in Maternal Cardiac Arrest: A Catastrophic Complication of Hyperemesis Gravidarum?
Wernicke's encephalopathy in hyperemesis gravidarum: A systematic review.
Pregnancy sickness can kill – why are doctors so uninformed about it?
Why are Women Still Dying from Nausea and Vomiting of Pregnancy?
http://theconversation.com/when-nausea-from-pregnancy-is-life-threatening-46709