Podcast: Play in new window | Download (Duration: 32:57 — 30.2MB)
Subscribe: Google Podcasts | RSS | More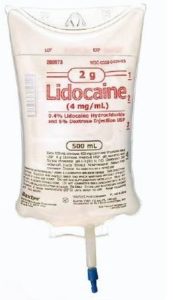 (Real Case: De-identified)
You receive a call from a frantic ward nurse who tells you they have a 32 yr old woman who had laparoscopic surgery for treatment of endometriosis earlier in the day and she is in severe pain despite having had 3 doses of sublingual buprenorphine and 4 doses of tramadol since theatre 4 hours earlier. You head up to the ward and read her notes – she has had chronic pelvic pain since a teenager, she has been on analgesic drugs chronically for many years and been managed by her GP and a chronic pain service. She has a history of anxiety and depression and sexual abuse as an adolescent. Her current preoperative regimen involved tapentadol SR, amitriptyline, celebrex, pregabalin and prn oxycodone. In theatre she had a volatiel anaesthetic and a number of multi-modal analgesic medications including a small dose of methadone, ketamine, lignocaine. She needed a lot of fentanyl in recovery and since arrival on the ward has been very hard to control. You go and see her, she is definitely not narcosed from all these drugs! She is wide awake, slightly tachycardic (HR 105), restless and complaining of diffuse abdominal pain. She says "Doc it's 11/10" and is asking for you to give her something else to help please!
You talk her about your options then decide together to admit her to your HDU for overnight intravenous lidocaine infusion. She has the 100mg loading dose over 10min then is started on a 1mg/kg/hr infusion. Within 2 hours she is asleep and when you see her in the morning she says her pain is only 3/10 and she thanks you profusely….
Hi this week on the podcast we are joined by my colleague Dr Kevin Chan and we discuss the pros / cons of intravenous lidocaine infusions and it's increasing use in perioperative pain management!
Previous Podcasts
The Opioid Epidemic a discussion with Dr Sonia Ting
References
Intravenous lidocaine for acute pain: an evidence-based clinical update. BJA Education, Volume 16, Issue 9, 1 September 2016, Pages 292–298. Free Article
Podcast with author from the above article: Their experience at Ottawa Hospital
Lidocaine Infusions: The golden ticket in postoperative recovery? Australasian Anaesthesia 2017 p 185-196 (e.g. Blue Book article).
Perioperative Use of Intravenous Lidocaine. Lauren K. Dunn, M.D., Ph.D.; Marcel E. Durieux, M.D., Ph.D. Anesthesiology 4 2017, Vol.126, 729-737.