Podcast: Play in new window | Download (Duration: 25:34 — 23.4MB)
Subscribe: Apple Podcasts | Google Podcasts | RSS | More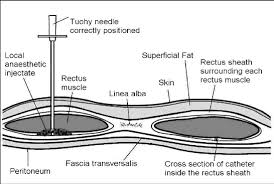 Case scenario:
Mrs A Nonymous is a 67 yr old woman with a diagnosis of probable ovarian cancer who is booked for a midline laparotomy and debulking cancer surgery. She is a smoker, has a BMI of 50 and weighs 115kg. She was diagnosed with OSA 5 years ago but doesn't use CPAP because she couldn't tolerate it. She has had longstanding back pain for many years which she blames on an epidural which she had during childbirth 30 years ago. She has had 2 previous back operations "which didn't help" and now takes 3 analgesics for this pain which include moderately high dose oxycodone, pregabalin, and tramadol. She tells you that she definitely will not consent to any spinal or epidural because of all of her previous back issues…
She is opioid tolerant and at high risk of serious opioid related respiratory adverse effects – how are you going to manage her pain, get her mobilising and avoid any technique that involves a needle in the back!
Hi everyone,
This week we have an interview with Dr Matt Rucklidge, a colleague and good friend who is also a consultant anaesthetist practicing here in Western Australia. Matt trained in the UK and worked in southern England, one of the pioneering regions, where he first became acquainted with the use of rectus sheath catheters for postoperative analgesia after midline laparotomy. He has helped us successfully introduce this very effective technique into our institution where it has now become the default analgesic technique for the majority of our patients undergoing major intra-abdominal surgery with a midline incision.
BJA EDUCATION Article
https://bjaed.org/article/S2058-5349(18)30033-7/abstract
Unfortunately contrary to my comments on the podcast – this article does not appear to be open access and when I tried to access it today it requires an institutional subscription or an individual payment. If you are an employee of a health service / university or a member of a college you may be able to access the article through these channels.
Want to know more about the open access debate? See our previous podcast on this here:
036 – Sci hub, earthquakes, listener mail, pirate jokes and another quiz!
Instructional Videos